March Market Update
Economic Overview:
Markets are assessing the timing and odds of recession and are increasingly optimistic that a soft-landing scenario is plausible based on surprisingly strong domestic data, China re-opening, and Euro-zone resilience. Soft-landing, hard-landing, or no-landing—remains to be seen, but the latest wave of domestic data suggests the Fed has more work to do to tame inflation and the lagged effect of monetary policy means economic pain is more likely postponed, rather than avoided. According to Cushman and Wakefield.
GDP grew at a better-than-expected annualized rate of 2.7% in Q4, down from 3.2% in Q3. However, the underlying data looks weaker than the headline, and showed that the economy lost momentum as the final quarter of 2022 progressed.
Lenders are mostly targeting a narrow segment of the market: best-in-class multifamily and industrial located in growth markets for top-tier sponsors—but also proven hotels and retail centers, self-storage, select life science, medical office and data center. Transaction volume is low compared to past years and so far, there is not enough deal flow for lenders to get their fair share—the result is a bidding frenzy for loans backed by the best collateral. Per Cushman and Wakefield. 
Trends:
Manufacturing sector activity contracted for the fourth consecutive month in February and is consistent with the lowest levels outside of recessions. While there was a slight uptick in February relative to January driven by new orders, it is too soon to know if manufacturing activity has begun to turn the corner. Per JP Morgan. 
Services sector activity has moderated over the past year, but other than one weak reading in December has remained quite robust. JP Morgan continues to see consumer demand and consumption between goods and services normalize after two years of stronger trends for goods.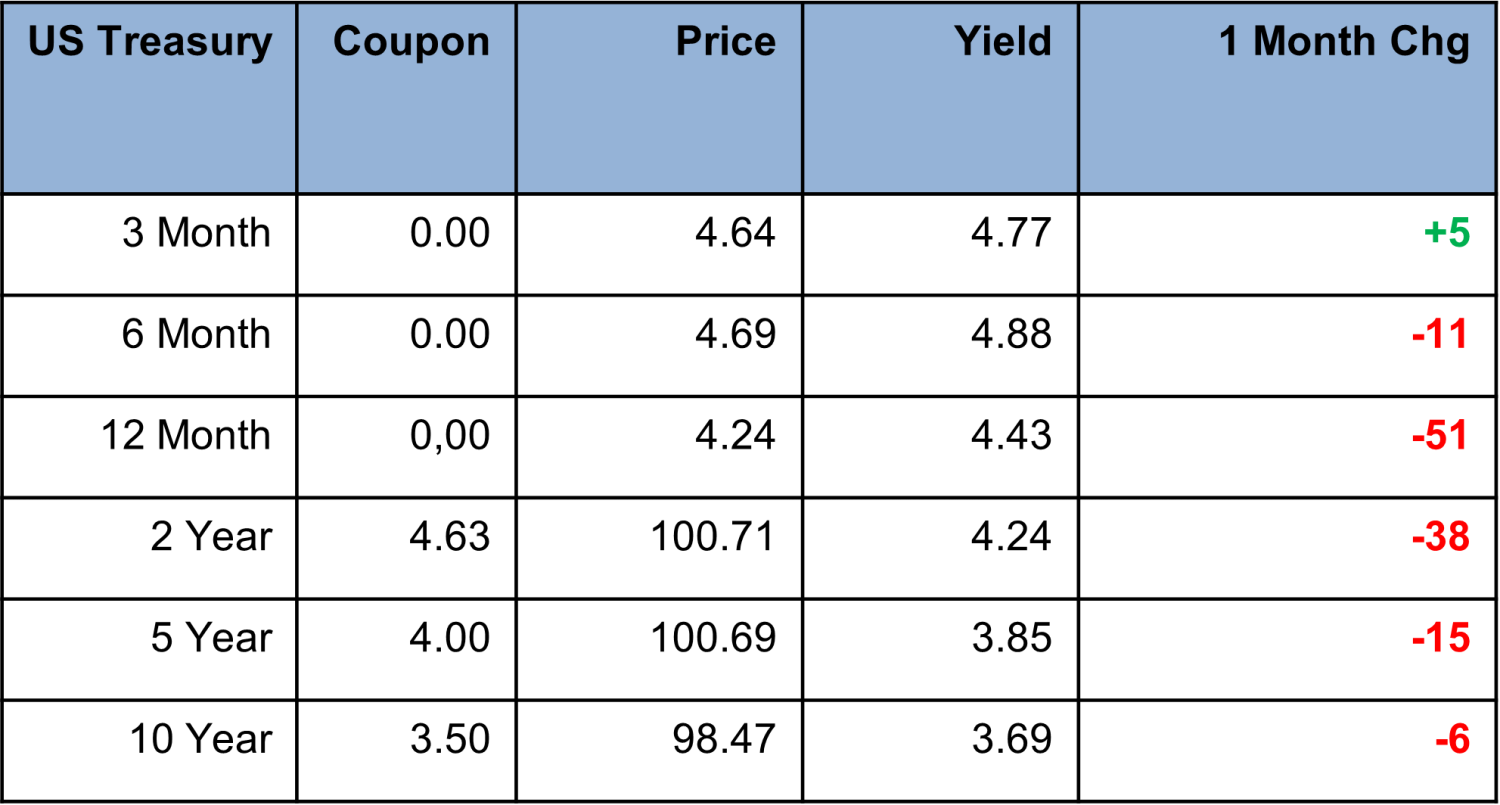 Defeasance Market:
As we have noted in previous months, much of the defeasance market continues to be driven by the inverted Yield Curve, the cost of defeasance is still the lowest it has been in years. The challenge thus far for 2023 is the ability of owners to pencil new projects.  There are a number of transactions getting done across some property types; Multifamily, Self-Storage, Industrial and NNN.