August Market Update
Economic Overview:
As of August 2023 YTD, the economy continued to grow, although the pace has clearly slowed. Still, real GDP growth is positive; changes in nonfarm payrolls remain above trend rates; unemployment rates remain near the lowest levels since the 1960s; and consumers are becoming a bit more optimistic. As per Goldman Sachs.
The probability of more Fed tightening (beyond July) has declined recently as inflation has receded. The July Consumer Price Index (CPI) release showed the slowest gain in the 12-month trend rate since early 2021, at 3.0%.
For the first time in more than a year, executives are more positive than negative about conditions in the economy. In the latest McKinsey Global Survey on economic conditions, respondents share brighter views about the current state of their own countries' economies and the world economy, as well as an increasingly optimistic global outlook. 
Trends: 
Delinquency rates for commercial loans have increased since the end of 2022, but they remain below 1%. Nevertheless, delinquencies are expected to rise further in the year's second half.
Most commercial real estate sectors continue to experience slower rent growth and higher vacancy rates compared to the previous year. In the office sector, there are more available spaces for lease than ever. Despite multiple efforts to repurpose unused office spaces, the slow return-to-office movement continues to hurt this sector. This according to the National Association of Realtors.  
Leasing activity continues to slow down in the retail sector, the vacancy rate remains near 4%, the lowest rate in any other sector in commercial real estate. 
Performance of the industrial sector has eased from the 2022 record highs but rent prices for industrial spaces grew more than 8%, significantly faster than pre-pandemic.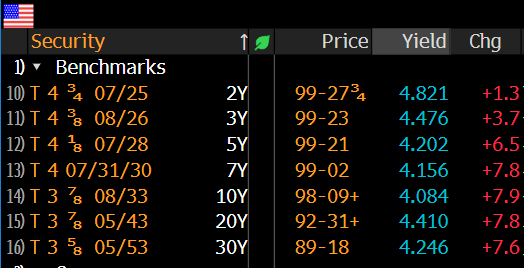 Defeasance Market: 
The cost of defeasance is still the lowest it has been in years, with defeasance "preimums" actually negative in many cases, this is the impact of higher rates.
Transactions getting done across the country continue to be driven by mostly select property types; Multifamily, Self-Storage, Retail, Industrial as well as some select Office assets.